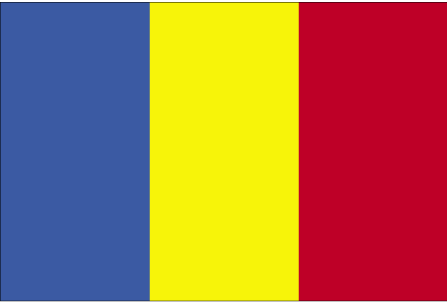 International Shipping from / to Romania
The International Cargo Shipping to Romania Directory allows you to quickly find suppliers of logistics services in Romania.We list Romania shipping companies who can provide you with a low cargo rate for your international cargo shipping to or from Romania.Services provided are: Romania air cargo, Romania ocean cargo, Romania road freight as well as national and international movers to / in Romania.
Who ships to Romania?
Atlas Shipping Ltd. ships to Romania at very reasonable rates, as do UPS, FedEx and USPS. You can also look into shipping with United Church Parcel assuming you meet their shipping rules, or NEX Worldwide for your smaller parcels. If you need to ship something more substantial such as furnishings for example, you should check into MSC or Russells Freight for some options. It is best to go on line to find the most reputable companies that ship there and then do your due diligence and look into their ratings and prior customers' reviews on how they were treated.
Packaging when shipping to Romania
You should follow the standards for packaging your shipment put forth by your shipping company when shipping to Romania. They will have a guideline of weigh and size requirements. These guidelines are not only to protect your bottom line by keeping costs down, but for the safety of your items in transit. If you must send something that is over sized or an odd shape to Romania, contact your shipping company to help best determine the most efficient way to send it without damage.
Shipping destinations in Romania
You can ship to any destination in Romania you would like, but there may be additional fees associated with doing so. Many carriers, like DHL, for instance, will only ship to the major cities so if you use them your recipient will need to head into town to pick up their package. Other companies, like UPS, will charge an additional fee called an extended delivery fee for getting it out to the more rural areas. This additional fee can range given the destination and the size and weight of your parcel so you will want to check with your shipping company to get a clear picture.
Shipping limitations to Romania
Check Romania's Custom's department's web site for the most accurate list of shipping limitations before you ship so that you know what can and can not be received there.
Romania has International Shipping to: Basarabi, Bucharest, Mangalia, Medgidia, Timisoara, Arad, Bacau, Botsani, Constanta, Mangalia, Oradea, Oravita, Ploiesti, Sibiu, Tirgu Mures
International Shipping Message Board:
Furniture Shipping to Romania

Hello everyone. I am posting here to request information about furniture shipping to Romania. I need access to this information right away, so if you would email me your information as soon as possible I will appreciate it. The shipment will origina ...

International office shipping to Romania

Good morning all! I need some help locating an International shipping company to help with moving an office from Budapest, Hungary to Bucharest, Romania. The move will need to take place within the next six weeks so if you can not accommodate this ...

International furniture shipping to Romania

Good evening, I am with Furnishings by Design LLC and we have a furniture specialty shop located in Shuman, Bulgaria. We cater to the high end clientele seeking unique pieces for their home or office, some of them being custom made or one of a kind ...